Authentic
Mexican
Vanilla Extract!
Vainilla Molina® was born in 1944, in a small family shop in Guadalajara, Mexico, which was managed by José Molina and his family.

⭐⭐⭐⭐⭐
"
Great Vanilla Flavor




I like this vanilla in my baking. I have used it twice so far and cannot tell the difference in flavor from Costco vanilla (which I had considered first rate but can no longer afford to buy) I will continue to buy and use this worthy product in the future.

"
Linda D, Amazon Customer

⭐⭐⭐⭐
"
Tastes great and quite strong




I've used molina brand for yrs and am always pleased.

.

"
Shawna, Amazon Customer

⭐⭐⭐⭐⭐
"
I consider myself a pretty experienced baker as I've been baking for well over 20 years. This vanilla is great. I actually prefer it over 100% real vanilla. It is delicious in any baked goods and doesn't have a chemically aftertaste. Its also delicious in egg nog and horchata and drinks where it does not require to be heated. This is my go to Vanilla from now on!"
46 people found this helpful
DudeInDistress808, Amazon Customer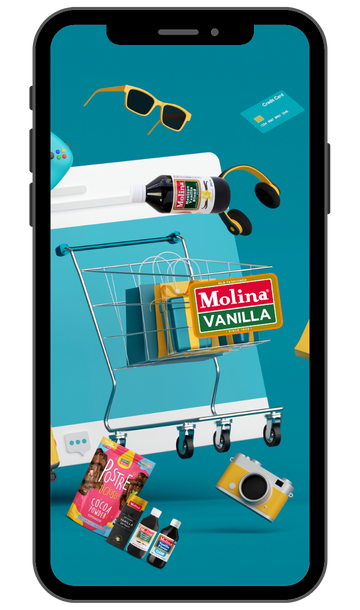 Do you own a Baking Blog?
Are you looking for an easy way to monetize your blog? Look no further than our Affiliate Program!
We are passionate about helping our customers bake delicious treats. Our products are designed to make it easy for bakers of all skill sets to create beautiful and delicious desserts.
When you join our Affiliate Program, you will be able to earn commission on every purchase of Molina products made through your blog. We offer a generous commission rate and a fast and reliable payment system, so you can start earning money from your blog quickly and easily.

The best part of our Affiliate Program is that it is completely free to join. You don't have to pay anything to get started, and you can start promoting Molina products right away.

So, if you're looking for an easy way to make money from your baking blog, join Molina's Affiliate Program today!